Events
Art Palm Beach
January 31–February 03, 2020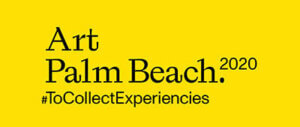 Palm Beach County Convention Center, 650 Okeechobee Blvd, West Palm Beach, FL 33401
Collector's Preview: January 30, 2020
Public Hours: January 31–February 03, 2020
Fair Hours: 12 PM–7 PM
We make love and peace through art. We make people think, evoking good feelings and positive energy. We use color, form, and composition to create experiences that leave impressions and make people feel good.
Our works are optimistic, colorful, light and happy. They are bold and innocent like a child's brain, yet smart and soulful.
We reflect the best parts of you when you see yourself in our work.
We want to make the world a better place.